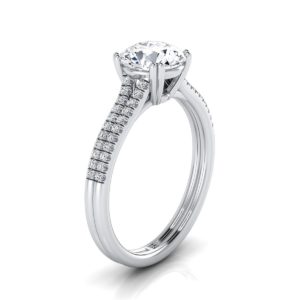 Bezel, halo, three stone, pave, and heart diamond ring settings are some of the most popular settings that couples usually choose. However, over the last few years, unique diamond settings such as the diamond cathedral setting have gone on to become immensely popular among couples as well.
The diamond cathedral setting is actually inspired by the elegance and grandeur of the old cathedral's architecture. Most diamond engagement rings that come in diamond cathedral setting contain "arches" in the shank of diamond rings. The arches in this diamond ring setting resemble the support arches in the ceiling of a church.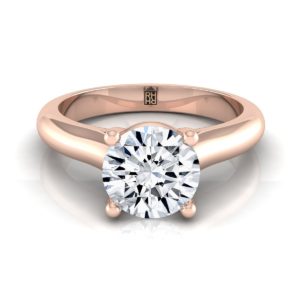 The best thing about diamond cathedral setting is that it offers more protection to the center stone in diamond rings than other types of settings. Making a few tweaks in the design elements of this setting will allow you to considerably improve the elegance of old and ordinary diamond engagement rings.
The center stone in most of the cathedral set diamond engagement rings sits at a higher level. The elevated positioning of the center stone emphasizes the size of the ring, which in turn makes the fingers of the wearer look a lot more stunning.