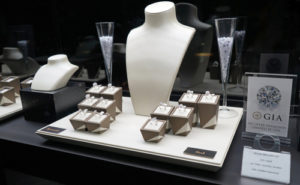 A diamond engagement ring is a symbol of eternal love, commitment, and unity shared by a couple. Hence, it ought to be special, while also affordable at the same time. Choosing a diamond engagement ring set is one of the best ways to get an excellent ring at an affordable price. Here, you would not have to compromise on the quality and brilliance of a ring either.
There are different types of diamond engagement ring set, and you may choose one depending on your preference. For instance, consider a bridal diamond ring set, which contains both the engagement ring and the wedding ring for the bride. This type of diamond ring set would be perfect for all those brides who prefer to flaunt both their rings together. Most jewelers would throw in appealing discount deals as well, when you purchase your diamond rings together.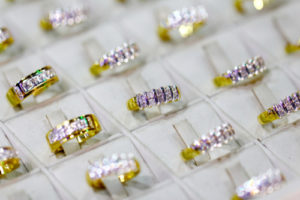 Another option is a diamond engagement ring set that contains the engagement ring and wedding ring for both bride and groom. This type of ring would be ideal for all couples who love matching their diamond rings. In fact, it has become a huge fad. Essentially, you are buying four diamond rings together, and that can seriously reduce the cost.