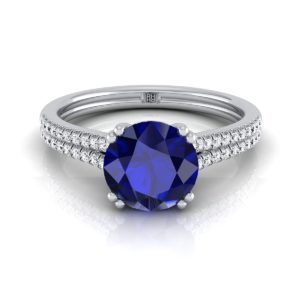 This is one of the most commonly used diamond solitaire ring settings that offer an utmost sparkle to the gemstone. In this setting, the diamonds are secured by means of a claw-like structure known as prongs. Mostly, a solitaire is held in place by means of four or six prongs.
In this setting, the gemstones are inserted into a channel of the diamond engagement ring band and there will be no other metal settings in order to hold the stones. This type of diamond engagement ring bands is ideal for both the engagement ring as well as the wedding ring. Channel setting is one of the safest and snag-free diamond solitaire ring settings that safeguards the belt of the gemstones better than a prong or bead setting,
Gypsy Settings
In this setting, the band of the ring gets thicker towards the center and eventually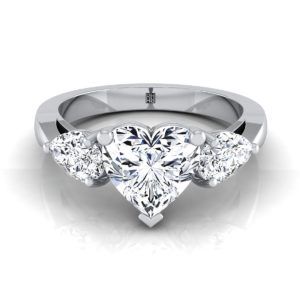 forms a dome at the focal point. A gemstone is inserted in the middle of a dome-like structure in order to lift up the overall sparkle of the ring. Since there is no prong setting, the ring usually offers a clean and smooth appeal. Furthermore, Gypsy settings are commonly seen in a diamond engagement ring design for men.