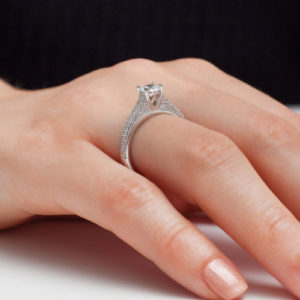 This means that even a 0.75-carat diamond is going to look graceful on her hand.
Apparently, it is not sure that your 1c diamond engagement ring has the exact carat weight as mentioned in the product title or advertisement. To get a rough diamond into a round brilliant diamond with the exact one carat, a gemstone cutter has to sacrifice some of its surface areas. This makes it a bit dearer and high priced too.
Instead of the rare one-carat gemstone, try to find one that maybe just a tad smaller but will appear big on the finger. This could help to cut down the costs. On the other side, a larger finger will make a gemstone look smaller – so it is important to take into account what will look nicer on her finger.
The proportions matter; keep in mind that plenty of women with small fingers do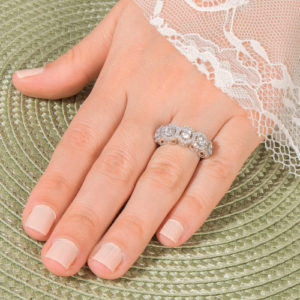 opt for a relatively smaller diamond carat weight due to the proportions. In fact, carat weight should ideally come second to how the gem actually looks on the finger.