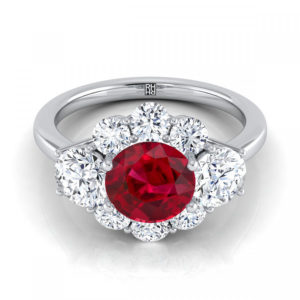 In order to achieve this objective, there are many stunning diamond ring settings, which you may consider, and one amongst them is the cluster diamond ring setting.
Cluster diamond rings are in the field for a very long time. In fact, you can see this type of settings in many vintage and antique diamond ring designs. In case of a gold diamond cluster engagement ring, many tiny diamonds will be tightly packed and domed at the center of a metal band. This will create an illusion of a huge solitaire ring when viewed from a distance.
In this type of setting, the diamonds of similar size and shape are usually used in order to offer continuous bling. However, you may go for asymmetrical diamonds as well in order to create a unique appeal and attract the attention of every single person instantly towards your diamond.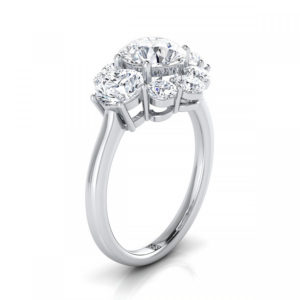 Here, the tiny diamonds are securely held in place by means of mini prongs. Usually, prongs made of platinum or rhodium metal will be used in a cluster setting in order to maintain the appeal of a solitaire diamond.