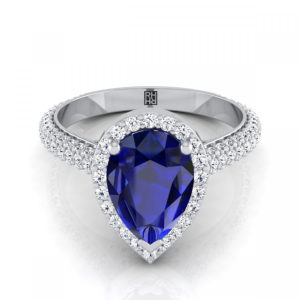 In order to make this moment even more magical, you must make sure that you have got the perfect diamond engagement ring for your future wife. If you were wondering how to shop for a diamond engagement ring, below are two of the basic guidelines that you must consider while choosing diamond engagement rings.
Choose an Excellent Quality Center Diamond
The main attraction of the ring will be its main gemstone, and hence, make sure that it is of excellent quality. For this, choose a stone that excels in its cut quality and carat weight. When it comes to clarity and color grade, you may choose a diamond that is visually flawless and colorless in order to trim down your diamond ring expense.
Understand Her Priorities
It is not a wise decision to blindly follow the ongoing diamond ring trends, as
they tend to change with every passing day. Instead, choose a diamond that is ideal to define her personality as well as her style. For this, you may take factors such as her dressing style, jewelry style, lifestyle, profession, etc., into account.