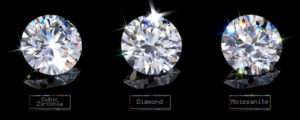 Black diamond rings are currently trending in the field of diamond engagement rings surpassing all other colored diamond varieties. This may be because of the mysterious appeal of black color or because of the link between the formation of black diamonds and supernova. Furthermore, the black diamond ring price was pretty cheap just a decade ago. However, the price of black diamond rings rose sharply these days because of the marketing campaigns after that. Hence, you must be very critical while shopping for a black diamond band ring.
Before purchasing a ring, make sure that you know almost every characteristic of a black diamond so that you do not get fooled. Luckily, there are many resources available now in order to learn about black diamonds. This will give you an idea about what are the features that you must look for in a black diamond band ring. Usually, black diamonds flaunt 16 facets and will be heavily included. In fact, it got its color because of these inclusions. When it comes to carat weight, a one-carat black diamond will look smaller than a white diamond of similar weight.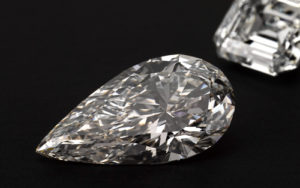 You must prepare yourselves for an astronomical bill if you are about to buy a black diamond band ring. Additionally, make sure that your ring is accompanied with a GIA certificate and look for the term untreated in the certificate. Besides, do a good research about the current market value of the rock on different diamond ring websites in order to crack beat deals on your black diamond ring.