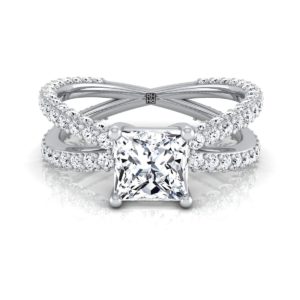 Usually, people give importance to the shape of the center diamond in their engagement ring. Currently, there are many fancy diamond shapes and cuts, which every bride would yearn for.
One of the best diamond shapes that are perfect to offer a classy as well as a trendy appeal is a princess cut diamond engagement ring. Here, the gemstone displays a square shape and boasts 56 facets in order to offer an outstanding shine and geometric look.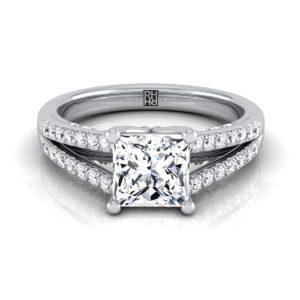 Princess diamond cut was invented at the beginning of 1960's and was actually known as the profile cut diamond. This type of cut is usually referred to as an enhanced version of a round brilliant cut diamond, which is the most popular shape so far. In fact, many jewelers tend to name a princess cut diamond as the square modified brilliants. A princess cut diamond engagement ring will be ideal for a bride who prefers to make a bold statement. The ring exhibits the inimitable brilliance of a round brilliant diamond in a chic square profile in order to achieve this objective.