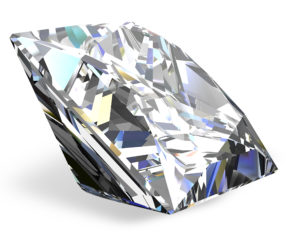 The princess cut diamond is a hybrid of the classic step cut and the brilliant cut. This cut, therefore, has approximately fifty facets that are more than that of an emerald cut but less than that of round cut.
There are limitless choices in princess cut diamond rings for women, but a solitaire princess diamond ring will be a timeless choice. In a solitaire design, the princess cut diamond can be placed either parallel or perpendicular to the band, according to your choice. For bands, you can consider metals like white gold or platinum for a sleek and modern look; the yellow gold band will give a classy look to the ring too. If you would like to add more uniqueness to your ring, try a multi-tone band that uses different metals to give off a unique look.
An important factor to consider while choosing princess cut diamond rings for
women is the ring settings. Settings are significant to keep your center stone safe from falling off, accidental hits, and other damages. You can choose a prong, bezel, gypsy, or cathedral setting for princess cut diamond rings for women.