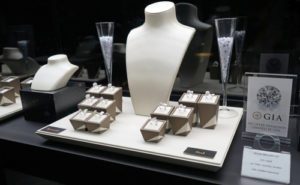 For instance, 1 karat diamond rings are differentiated according to their shift in brilliance. Below is a look into the ways in which the GIA studies the brilliance of diamonds.
GIA's Study of Brilliance
The Gemological Institute of America held a comprehensive study on the brilliance of diamonds. One of the most important revelations of the research was that the proportions of a diamond could be modeled in different ways, and still achieve the same amount of brilliance.
According to the GIA's definition, brilliance is the intensity of internal and external reflections of white light to the eye when the diamond is placed in a face-up position. Therefore, brilliance is created through the adjustment of facets that is done by using a faceting machine. The best facet cut is the one that allows the maximum brilliance to shine through the diamond.
If the facets are dealt with by an expert craftsman, it will definitely have the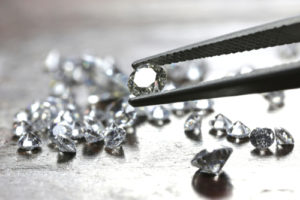 highest brilliance. However, the light is lost when the angle of the facets sends the light upward or downward. Both these cases result in a lowering of the brilliance.