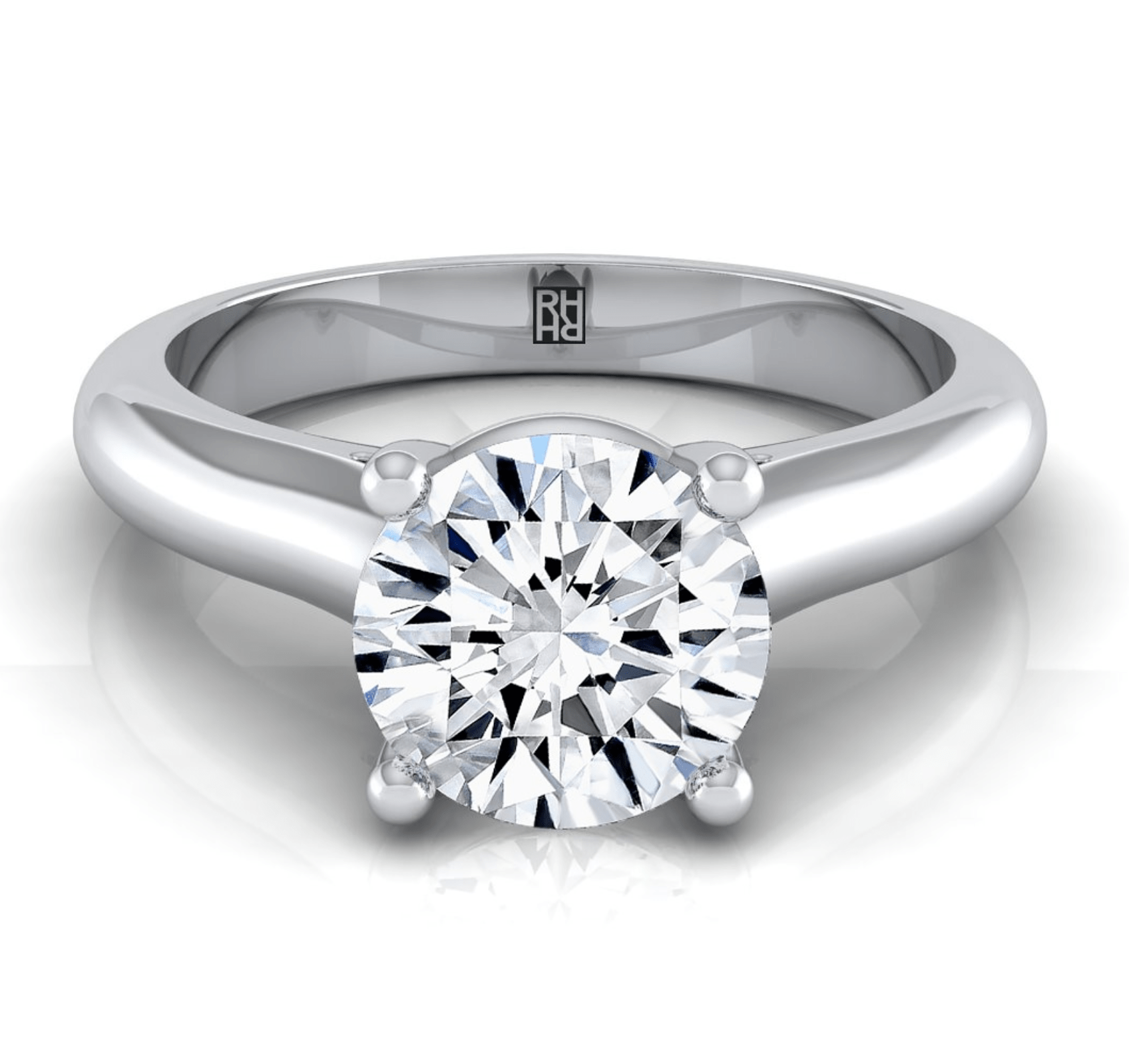 Rock Her Classic Round Cut Solitaire Diamond Engagement Ring
While engagement rings come in many shapes and sizes, most brides still end up choosing the most classic engagement ring style: a round diamond in a simple setting. They might choose a round diamond in a plain solitaire setting or a setting with a little decoration (like side stones or a diamond encrusted band) but one thing's for certain: the round diamond continues to reign supreme.
But what options are there for brides who want an alternative to the classic engagement ring? Well, you can mix it up slightly with smaller variations on the classic engagement ring or go farther off the beaten path with a boldly unique style. First, let's look at one easy way to differentiate your ring from the classic engagement ring: choosing a different diamond shape.
Mix Up Your Shape
Round diamonds are the most popular shape for engagement rings but there are many different diamond shapes you can choose from to get a unique look.
PSA: It's important to note that diamond shape is not the same thing as a diamond's cut. A diamond's cut is both a description of how the diamond was cut and, when you see it on a certification, a grading of how well the diamond was cut. Whereas, a diamond's shape is simply the shape it was cut into. So, when you're buying your diamond, make sure you understand that difference.
Now, let's look at a few options to mix up your diamond shape.
Princess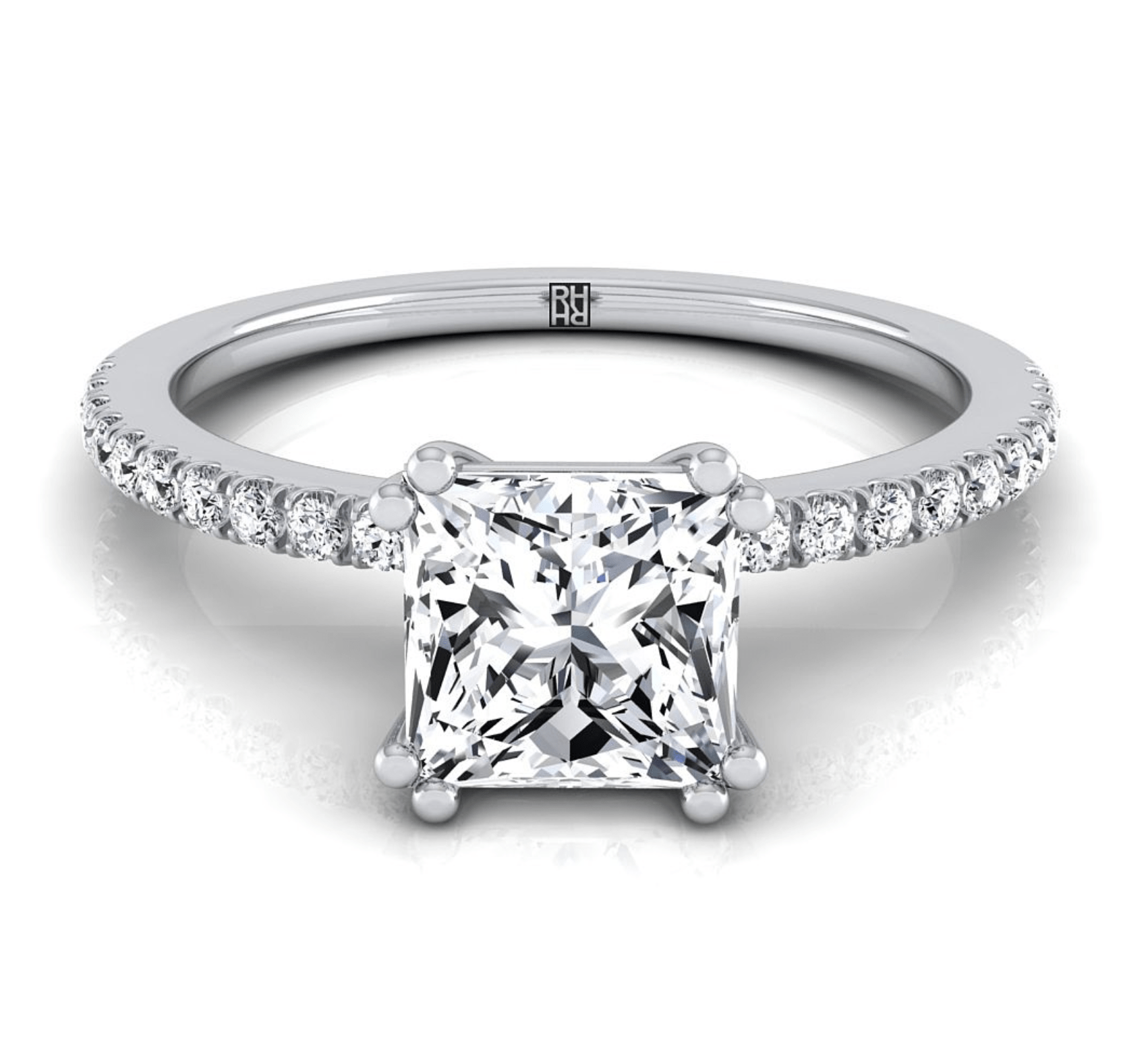 Rock Her Princess Cut Engagement Ring Set in Solid 14K White Gold
Princess diamonds are the second most common diamond shape after round diamonds. They have a square top and are usually cut to be very brilliant (aka sparkly). If you'd like to opt for a more romantic style, yet not stray too far from tradition, this diamond shape is the perfect one for you.
Emerald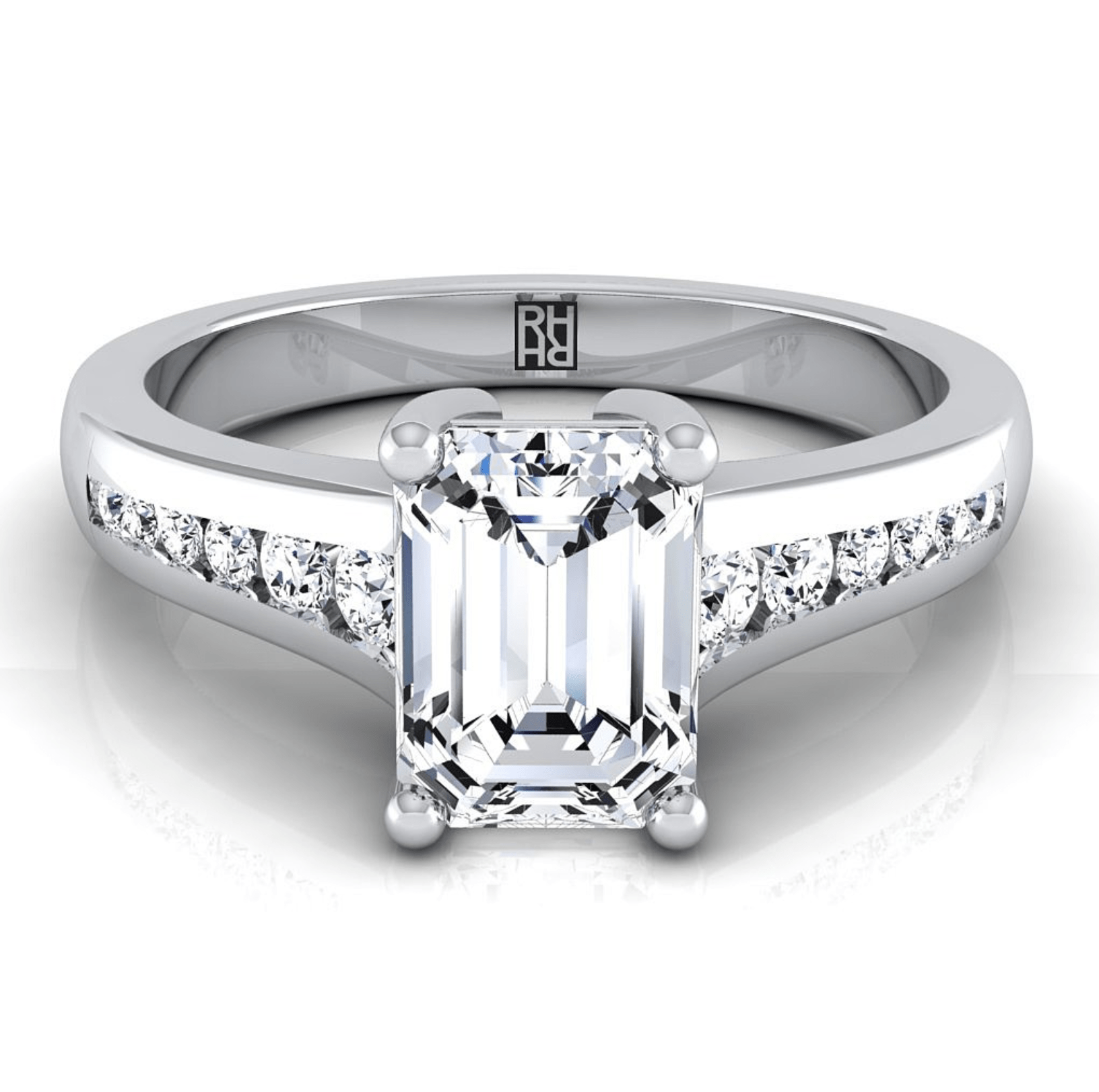 Rock Her Emerald Cut Diamond Engagement Ring with Channel Set Diamond Shank
Emerald shaped diamonds are cut into a rectangular shape. These larger facets make it so they have more of a flash effect than a shimmer. Emerald shaped diamonds have been growing in popularity with brides who want a unique style, as well as those who like the shape's glamorous and somewhat retro look.
Oval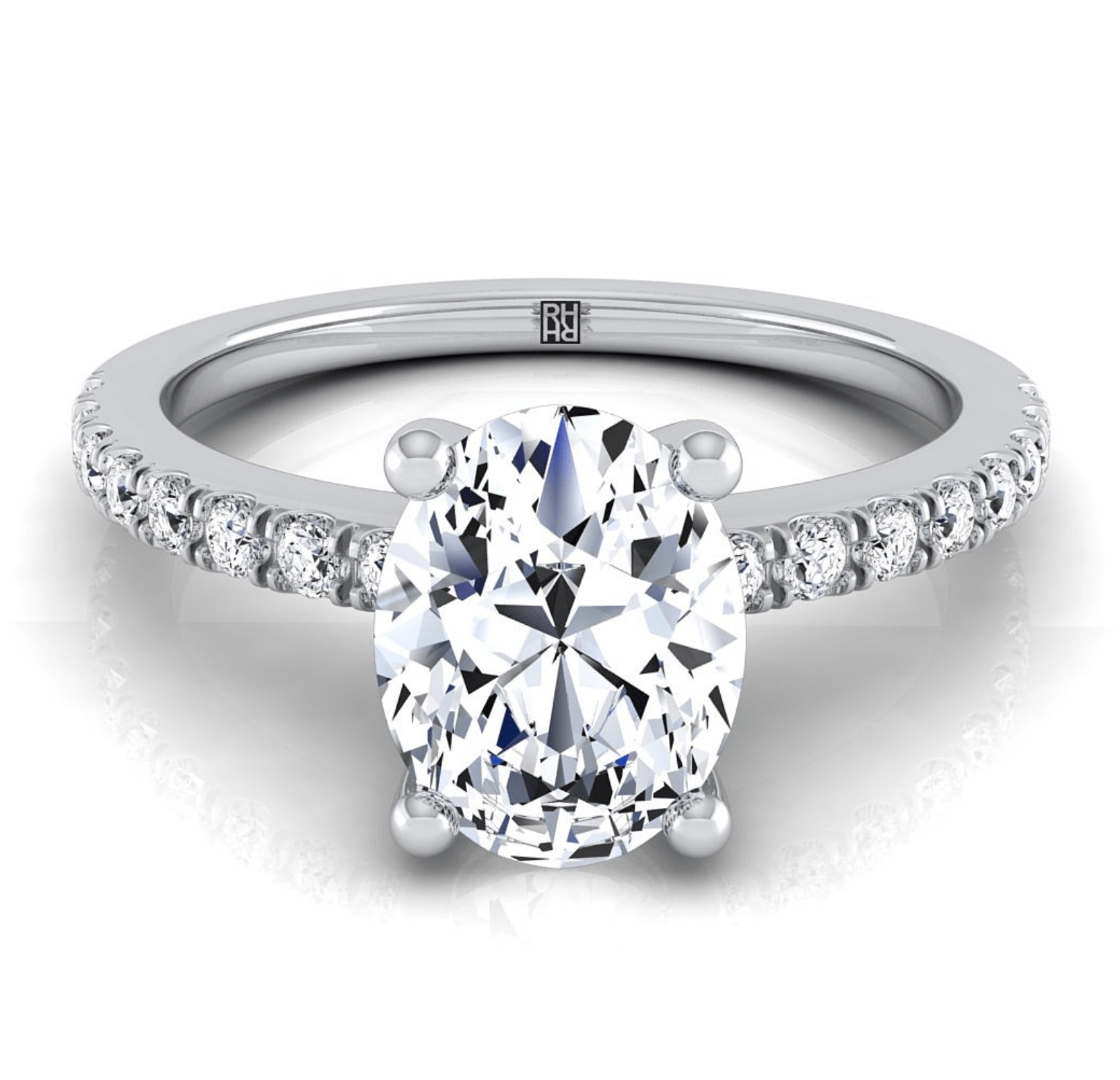 Rock Her Oval Cut Diamond Engagement RingOval Cut Diamond Engagement Ring in 14k White Gold
Oval shaped diamonds are shaped like an oval when viewed from the top. They are similar in style to a round diamond but they have a unique feel, as they are less common. Oval diamonds also have the benefit of appearing larger per carat than a round diamond because they have more of their surface area on their top face.
Try A Vintage Or Modern Style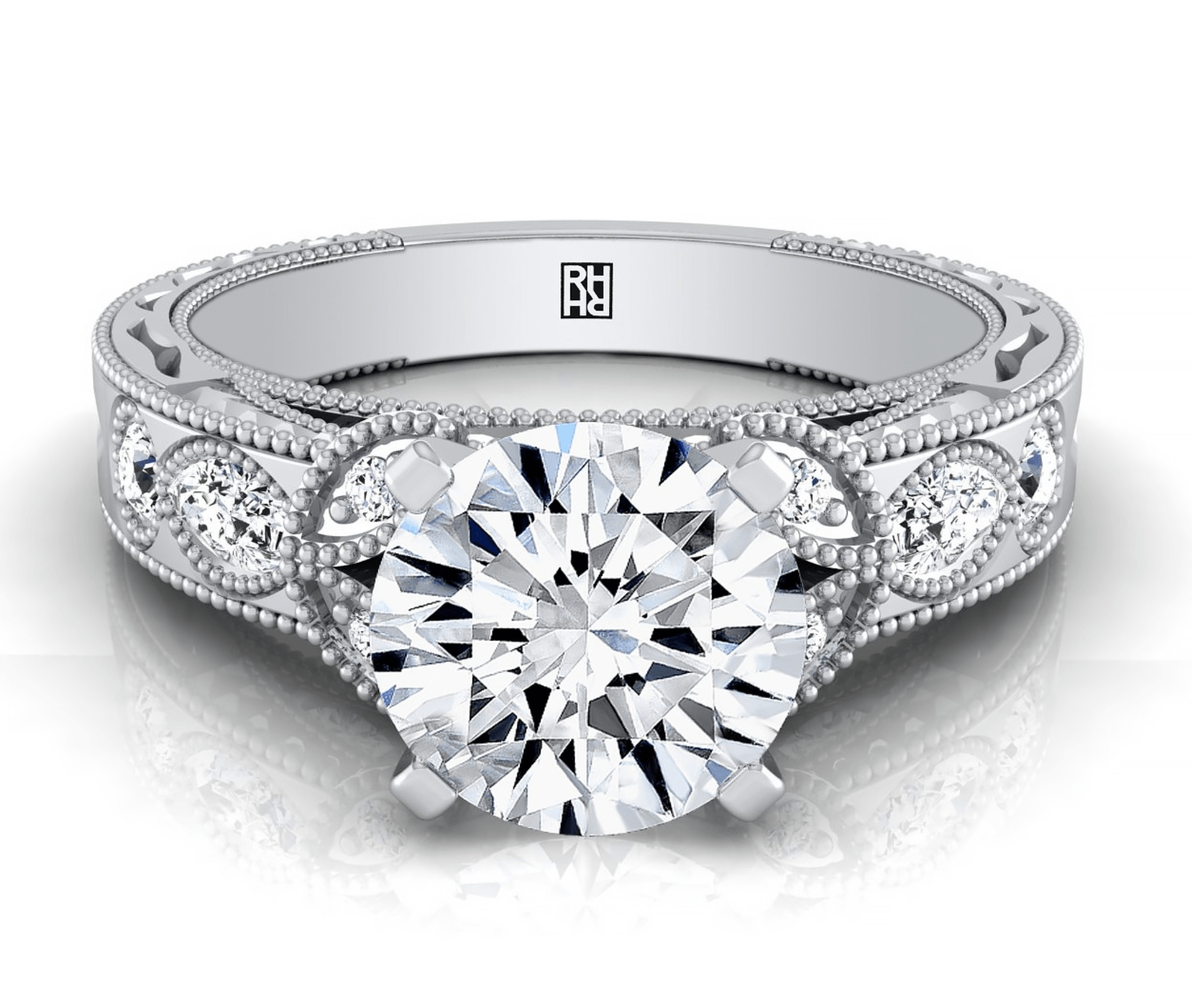 Rock Her Vintage-Inspired Engagement Ring with Leaf Accents 
Another alternative to the classic engagement ring is to choose a ring with a more distinctive style. Swirling, romantic vintage-inspired rings like the one pictured above are popular with many of today's brides who are drawn to this pretty, dreamy style.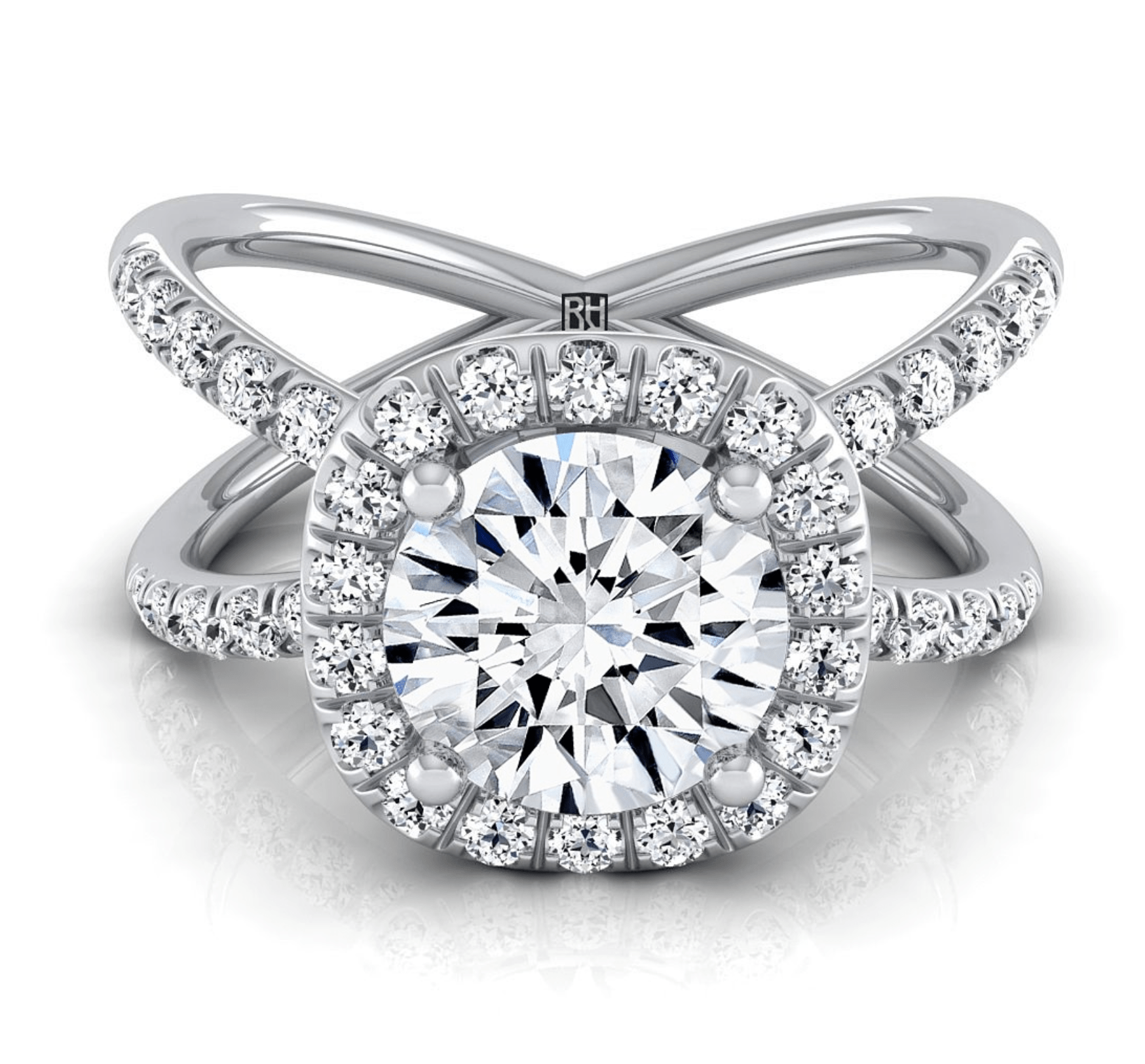 Rock Her Modern Diamond Halo Engagement Ring with Crossover Shank 
You could also pick a modern style ring that embraces today's trends. This gorgeous halo set ring combines a trendy halo setting and a uniquely modern bypass shank design.
Get Unique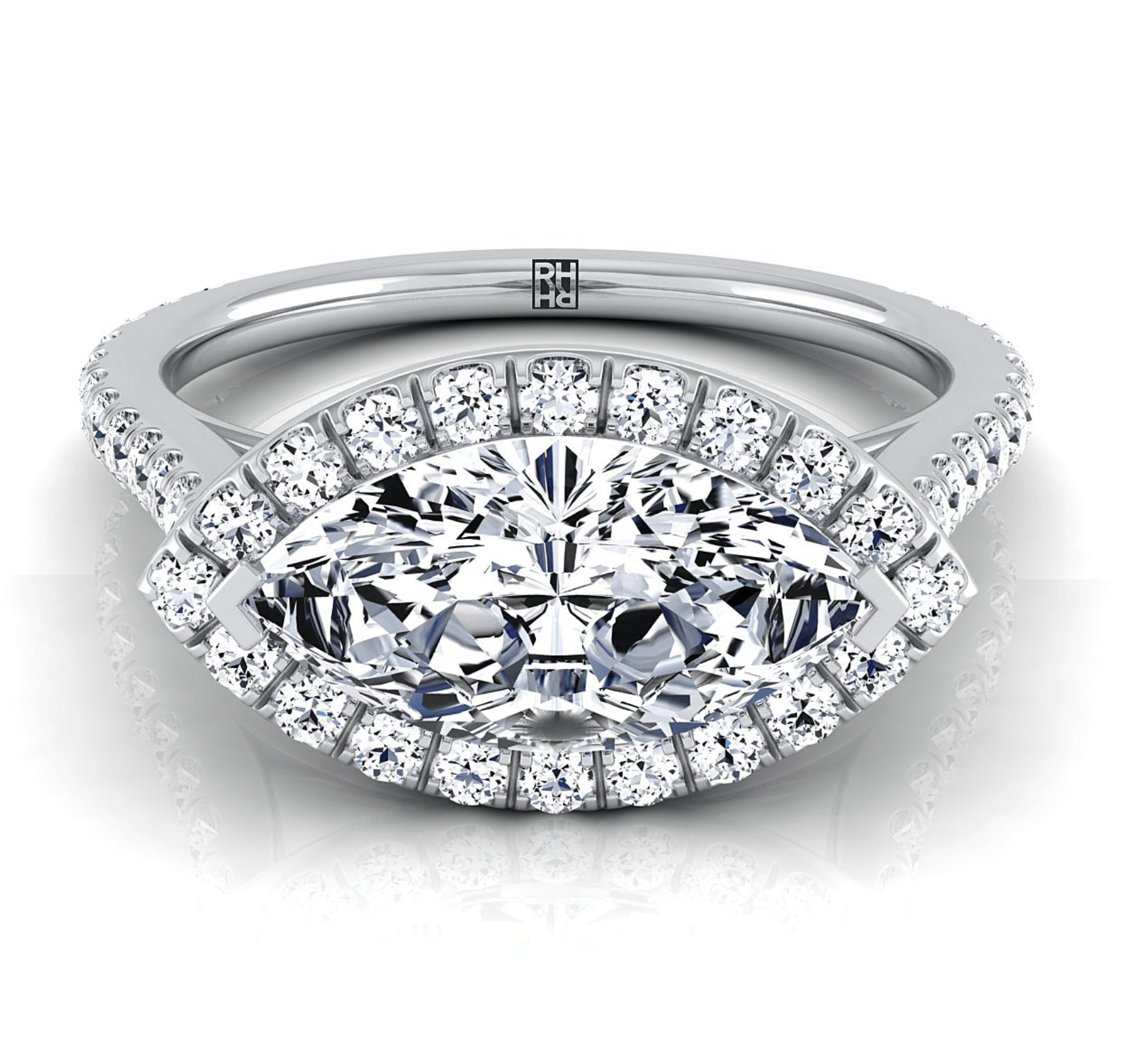 Rock Her Marquise Cut Diamond Halo Engagement Ring 
If you want to get even farther away in style from the classic engagement ring, look for more unique choices. This incredible east-west marquise diamond ring is a great example of a unique engagement ring. You can browse more unique styles here on Rock Her or even create your own custom ring to create the unique ring of your dreams.