However, that was almost a decade ago; now, pear shaped diamond rings are one of the most widely desired choices among women that want a diamond engagement ring.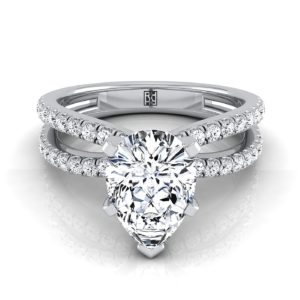 Diamond pear shaped rings are quite rare, and are also considered a chic and fun alternative to common diamond ring shapes. If your loved one is looking for a diamond ring cut that will allow her to stand out from the crowd, then you should consider getting her a pear shaped diamond ring.
In addition to that, diamond pear shaped rings offer more sparkle when compared to other types of diamond rings. The natural elegance and unique ability of these rings to bring special attention to the fingers of the wearer, has urged several celebrities to choose pear shaped diamond rings over other alternatives.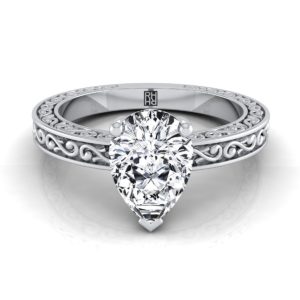 In fact, one of the famous Hollywood celebrities, Margot Robbie, who is considered a fiercely independent woman by many, wears a pear-shaped diamond engagement ring that is set on a pave band.