Take men's white gold and diamond rings for instance.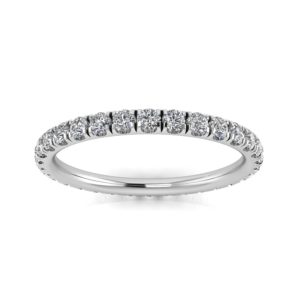 In a nutshell, understatement appeals more to basic male sensibilities than anything else. This applies to everything including jewelry, where white metals are considered a better choice than, say, yellow gold. This does not minimize the range of options; however, there is a wide array of different metals and mixes to pick from. They are often so beautiful, that a diamond setting seems an exaggeration.
Among white metals, you have platinum, silver, palladium, titanium, and of course, white gold. Stainless steel and tungsten also make it into this group, although their popularity is not very high, to begin with. Each of these metals carries specific pros and cons you will need to consider before buying. They are all known for their versatility.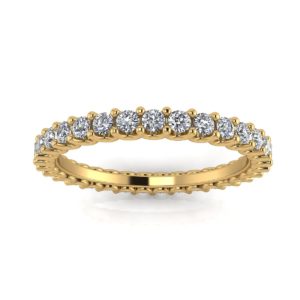 Platinum, white gold, and sterling silver take the front and are used to create some of the sleekest wedding and engagement bands that men can buy. Palladium and titanium are relatively new, with the former being strong and visually enticing, while the latter is favored for being lightweight and corrosion resistant.