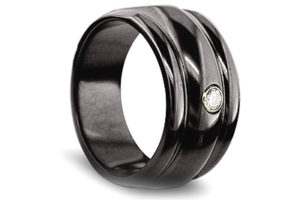 In simple words, titanium can be described as a chemical element, which comes under the category of transition metals on the periodic table. One of the best things about titanium is that it has a better strength-to-weight ratio than other transition metals. This means that titanium is highly durable and the rings made of it will last for a lifetime with minimal care.
Diamond cutters and manufacturers often mix titanium with other metals in order to create alloys. In addition to that, titanium may be subject to a few finishing and heat treatment techniques in order to improve its properties and to make it suitable for designing diamond rings.
Customers who are planning to buy a titanium black diamond ring should realize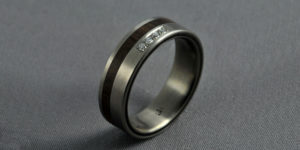 the fact that titanium is a poor conductor of electricity. So, it is best not to expose the ring to extreme heat conditions. Most of the black titanium diamond rings are also designed with minimal environmental impact, which in turn makes them ideal for environmentally conscious couples.