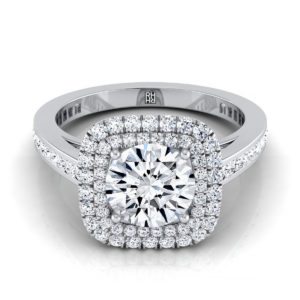 They bring a stunning shine and a bigger looking diamond; aspects that your lover will be impressed by.
Their modern-day popularity could be put down somewhat to influential celebrities, who have halo set engagement rings. There is certainly something about a diamond engagement ring halo setting, which turns heads. Of course, the distinct design of this ring setting allows the center stone to pop. Such engagement rings feature a big centerpiece diamond, encircled by a halo of small and usually pave-set diamonds. The diamonds halo sparkles and draw the attention to its center gem.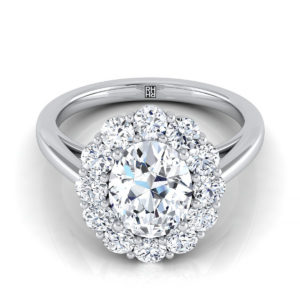 Though several examples feature plain bands, it is common to see these rings with pave set gems in part of its shank. Pave set means small diamonds closely set together, creating a continuous brilliance. In case you come across a halo ring that features diamonds on its shank, you will see an even number of gems on either side. Commonly halo set diamonds are used, although depending on the inspiration behind the ring setting you may also get to see colorful gems on it.