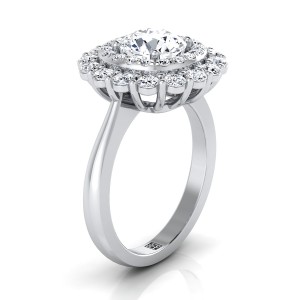 The six-claw solitaire diamond ring, halo diamond ring, and the three-stone engagement ring are some of the most favored choices of millennial brides.
However, if you and your loved one like to go for a unique and modern diamond engagement ring, then you should consider investing in double halo diamond wedding rings. A double halo diamond ring can be defined as a diamond ring, in which the center diamond is surrounded by two diamond halos. If your loved one wants her diamond engagement ring to have an extra bit of sparkle, it is best to get her a double halo diamond ring.
It is crucial to note that some of the most popular celebrity engagement rings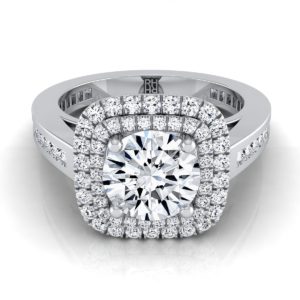 contain a double halo. For instance, the round brilliant diamond engagement worn by the A-list Hollywood actor, Natalie Portman, has a double halo. The antique old mine cut and an excellent band set that comes with a double halo add more beauty to the fingers of Natalie Portman.