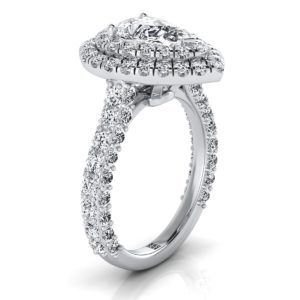 For instance, many people fancy a marquise diamond ring for its unique shape. Creating one entails cutting numerous facet in order to accommodate that shape in the gemstone. Skilled cutters cut facets at varying angles, to form a shape that provides the best brilliance.
If a diamond has several facets that are cut at an ideal angle, the better will be its brilliance. A round brilliant diamond has fifty-seven facets, so its light performance outshines that of a fancy shaped diamond, such as one with marquise cut. Thus, it is unreasonable to expect the same kind of brilliance in the latter, but not in a classic diamond rings round cut.
A round brilliant diamond is the most common center stone in engagement rings.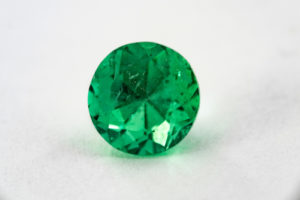 Although such stones do feature in rings with solitaire settings, you can get these with small accent diamonds from the market. Obviously, non-round diamonds would not have the full cut diamond's brilliance. Henceforth, they usually are not as expensive as those featuring a round shaped diamond centerpiece.