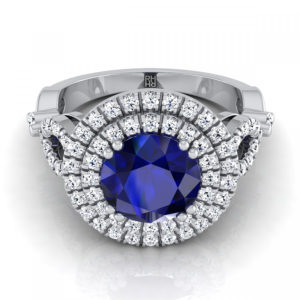 The obvious upside is the ultimate hardness and durability offered by both the gemstones. In fact, sapphires are the second hardest gemstones available on the Earth after diamonds.
Another reason for their widespread acceptance is the visual appeal of the unbeatable combination of sapphires and diamonds. Even though sapphires are available in almost every shade of the rainbow, the most popular option is the vivid shades of blue. In fact, even most of the royalties prefer to add blue sapphires on the diamond engagement rings. One of the best examples of this is the engagement ring of Kate Middleton that boasts a 12-carat sapphire at its center. Additionally, it is accented with a circle of tiny stones in order to highlight the main gemstone.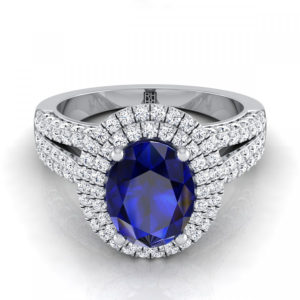 There are many beautiful symbolisms to sapphire diamond rings as well. Sapphire is regarded as the gem of gems, and it is usually considered as the stone of royalty, fortune, good luck, and wisdom. It is always associated with sacred and divine things. Hence, it is safe to say that there is no better option than a diamond sapphire ring to represent one of the most sacred relationships in a person's life.