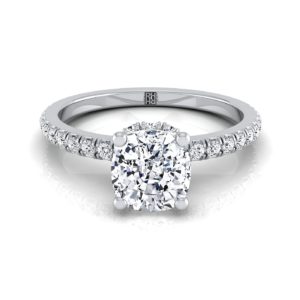 However, this type of rings will be really expensive, and hence, not everyone will be able to purchase such an ultimate beauty.
You can tackle this situation by choosing a chunky diamond ring. In this type of rings, there will be a wideband, that can even cover a knuckle of your finger, and it will be entirely embellished with melee diamonds. Thus, you will get the same or even a better shine as that of the wedding rings with big diamonds here, but at an affordable rate.
One of the most popular designs for chunky diamond rings features an Asscher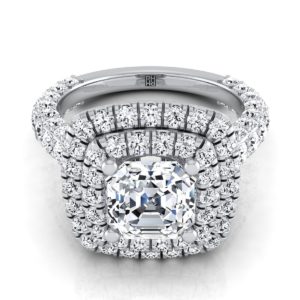 cut diamond secured by means of a bezel setting. In this design, the wide band of the ring is beautified using intricate filigree detailing and each rail of the band is paved with melee diamonds. So other than the financial side, chunky rings will be a great choice for all the brides who prefer to steer away from the traditional and clichéd diamond ring designs.