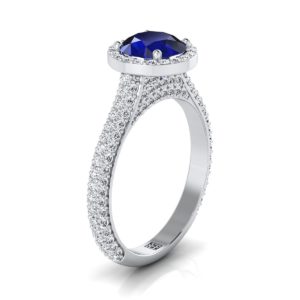 This explains why an engagement needs to be unique and out of this world. When it comes to achieving this supreme appeal, a luxury diamond ring can do the job perfectly.
Most people will be like why spend so much money on an extravagant diamond ring. Note that you may probably get only one diamond engagement ring in your life and you may have to wear it for the rest of your life. Hence, there is no point in compromising on the elegance and look of your diamond engagement ring. Besides, it is not necessary that a luxury diamond ring always need to bulky. Instead, there are many extravagant diamond ring options, which offer a simple and classy appeal. Consider a classic solitaire diamond engagement ring, for instance.
In this type of diamond ring designs, a huge gemstone, mostly a cushion cut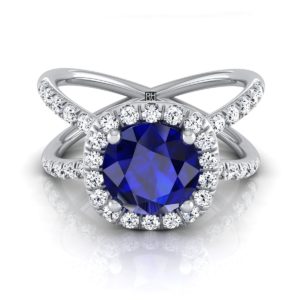 diamond or a round brilliant cut diamond will be flaunted at the center of a platinum ring. Additionally, the diamond ring band will be paved with diamond accents. Some people may add a halo of melee diamonds around the main gemstones in order to lift up the overall shine of their ring.