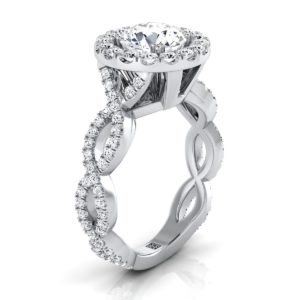 If you are undecided on whether to get a 1-carat diamond halo ring set on your band, here's some help. Halos are perfect for you if:
You Don't Want to Compromise on Looks
One thing's for sure – a halo setting makes your ring look bigger, and that is probably the reason this setting shot to fame during Recession years. If you can spend the extra cash, you can also get better looks for your ring.
You're on a Budget, but More is More
It is easy to get intricate with your setting by adding carat weight. However, if you are pulling out all the stops, nothing beats a halo – it can be like a tiara to your queen-sized diamond.
You Love Glam
If you are secretly in love with all things glam, it may be best not to fight your impulses. A halo has lots of smaller diamonds with hundreds of facets bouncing the light around. Nothing brings more shine than this.
You Love how Halos Look
Being drawn to the same style over and over is not a bad thing, so don't fight it;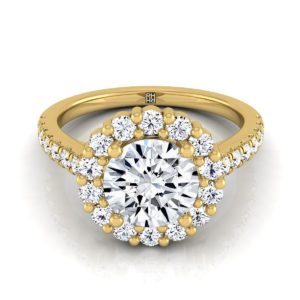 follow your heart instead.