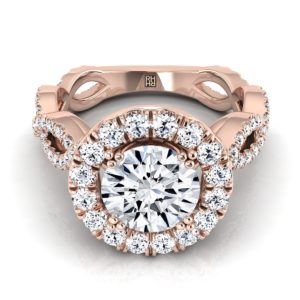 This has only recently become popular, as a way to throw in something extra while keeping it modest for the most part. It is important that the ring looks beautiful from all angles.
Ornate Halo
If you are looking for intricacy, you cannot do much better than the ornate halo. It works really well in diamond and rose gold, and has endless variations. Yellow gold and colored diamonds are a good combination, as are sapphire and platinum, and morganite and rose gold.
Pin Cushion
A good choice for nature lovers, pin-like points have an elegant shape reminiscent of the protea flower found in South Africa. It is both pretty and sophisticated, with a femininity and subtlety that goes well on a range of metals. For maximum impact, set a brightly colored stone.
Antique Filigree
Vintage style lovers would be well served to consider a ring with antique filigree,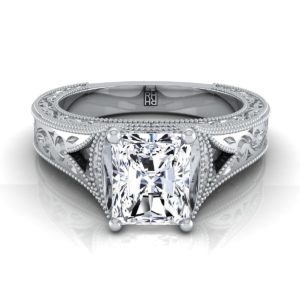 done with intricate detail to create an impactful appearance, preferably in gold. Platinum would look almost just as good with this addition.