Some of the best varieties of square diamond rings are discussed below.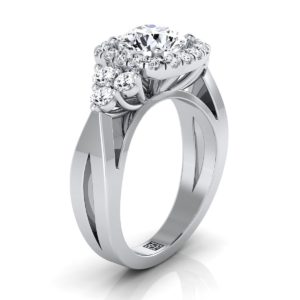 A simple engagement ring that comes with a plain band will allow the square diamond to shine. The brilliant facet pattern of these diamonds allows them to sparkle a lot more than the round-cut diamond with the same cut grade.
Likewise, a double French-set engagement ring has the unique ability to bring a vintage appeal to the square-shaped center stone. Aside from that, the step-cut facet pattern of the Asscher cut also emphasizes the clarity of the diamond.
A square-cut halo engagement ring is immensely popular among several women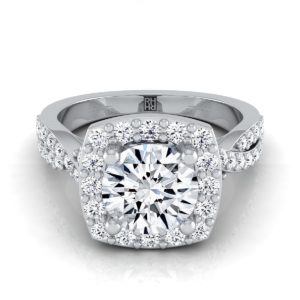 for its extraordinary sparkle. You can find groups of tiny diamonds set closely together in these types of diamond engagement rings, to ensure seamless brilliance.
It is crucial to note that the subtle split that you can see in several square diamond rings adds an antique feel to the ring and makes it look even more attractive.