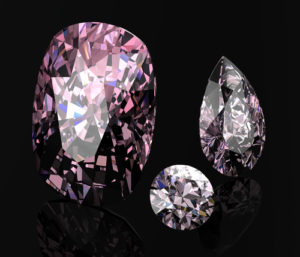 Some women love the color pink, and therefore would like to buy jewels having a pink hue or pink shade in it. Apparently, pink diamond wedding rings are very much popular among men, too. So if you are planning on buying a pink diamond ring to surprise her, given below are some cool designs you can consider.
Classy Oval
An oval cut diamond, with an elongated shape with fire and brilliance as much as round cut diamonds, looks good as the centerpiece in solitaire rings. However, if you want more sparkle in your pink diamond ring, you can go for a halo setting around it or a paved band.
Chevron Shapes
Another style for pink diamond wedding rings is a V-shape chevron band. This ring design features tiny round pink diamonds or pink and colorless diamonds arranged alternatively on the band. It offers a distinctive appeal and looks good when stacked with another chevron ring.
Accented Galleries
Beautiful little details on the ring make this type of pink diamond wedding rings stand apart. It has an accented baskets setting with diamond galleries in which the center pink diamond is set. The band consists of paved colorless diamond accents. You can opt for colored gemstone accents for even more colorful look.