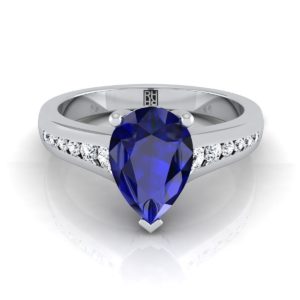 Anniversary rings are often embellished with diamonds and other gemstones in order to offer a luxurious and elegant appeal. After all, it marks an important milestone in your relationship. When it comes to choosing diamond anniversary rings for women, there are no set rules. However, you must choose something that reflects her personality and style.
For women who are in awe of simple and elegant styles, classic anniversary diamond ring designs would be perfect to choose from. For instance, consider a platinum band that is paved with melee diamonds. In the case of women who love flaunting ruffled tops, sundresses, jackets, etc., romantic and feminine designs would be a good option. Consider floral anniversary diamond ring designs, for instance.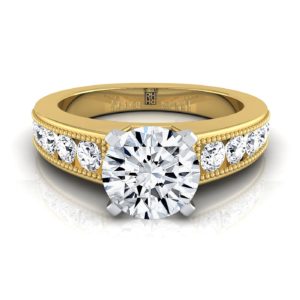 Another important thing that you must be mindful of while choosing diamond anniversary rings for women is their lifestyle. For people who are routinely involved in hands-on activities such as gardening, sports, water stunts, etc., secured settings such as a bezel or a channel would be perfect. In case she leads a simple life, you may pamper her with any of the more stylish diamond ring designs such as halo, solitaire, three-stone, side stone, etc. Additionally, consider her professional life as well while choosing an anniversary diamond ring for her.