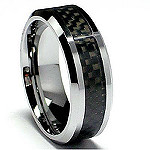 However, is tungsten the right metal for diamond wedding bands?
How Tungsten Fares as a Jewelry Choice
Tungsten has plenty of excellent properties. For instance, it has high tensile strength and melting point. In addition to that, this metal is very rare and extremely durable. These excellent attributes of tungsten make it ideal for making tungsten diamond rings and wedding bands.
Another important thing to note is that tungsten diamond rings are extremely scratch resistant than most of the popular types of diamond engagement rings available in the market. Moreover, these types of rings can be easily engraved with the help of a laser-engraving tool without compromising the quality of the rings.
The major issue with diamond tungsten wedding bands, however, is that they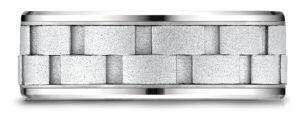 cannot be resized. So, customers who are in search of a traditional wedding ring metal that can be resized as per their preferences will have to look for other viable options. The design and style selection of diamond tungsten wedding bands is also pretty limited at the moment.