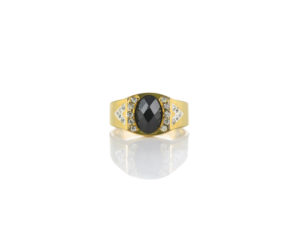 In fact, people usually wear black ensembles to attend funerals. However, the black color is also associated with many positive characteristics such as strength, power, authority, passion, and certainty.
Almost every millennial couple loves to flaunt the engagement ring with a black diamond to get a dramatic and exceptional appeal. In fact, they consider black diamond rings as the best way to epitomize their love in a unique manner.
Because of the exceptional symbolism of the black color, rings with black diamonds will be ideal to represent a confident and powerful woman. Moreover, the charm and mystery offered by such diamond rings will be out of the world. In short, if you want your engagement ring to spell out style and sophistication, black diamond rings would be the perfect option for you.
Another upside of choosing an engagement ring with a black diamond is that it is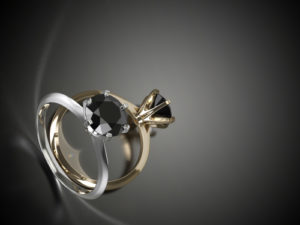 comparatively cheaper when compared to its colorless counterparts. However, the overall price of the stone will depend on various characteristics such as cut quality, clarity, color grade, etc.