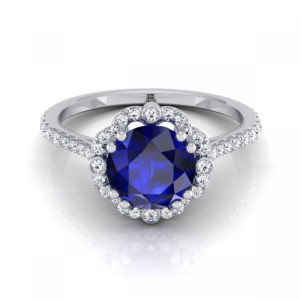 Blue diamonds are quite expensive. According to some recent studies in the field, a blue diamond ring price is currently at its peak and it is the highest amongst the colored diamond rings.
In fact, there are many explanations for the whopping blue diamond ring price. For one, natural blue diamonds are very rare. Note that only a few diamond ring vendors get to see the real blue diamond rings. In fact, most manufacturers create fancy blue diamonds because of their rarity. Sadly, only a few of them succeed in creating good gem-quality blue diamonds. So, some people may use sapphire stones instead of natural blue diamonds.
The price of a 0.25 ct blue diamond ring usually ranges from $1,700 to $2,500.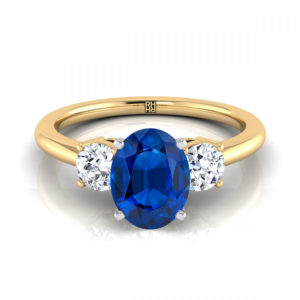 This is actually the least diamond size that you can consider for a solitaire ring. The average size of an engagement diamond ring is usually regarded as 1 ct in the US, which means that the amount you will have to spend on a good blue diamond engagement ring may range from $5,000 to $12,000.