Some of the best marquise diamond ring settings are:
Bezel – Bezel is the ideal setting for a marquise diamond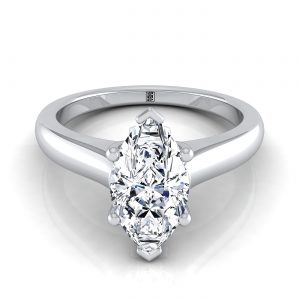 chiefly because it surrounds the diamond from all sides giving is maximum protection. The marquise diamond will stay close to the ring without protruding in a bezel setting. As it surrounds the diamond from all sides, the stone remains well protected while also giving the ring an elegance look.
Prong – The prong setting is another marquise diamond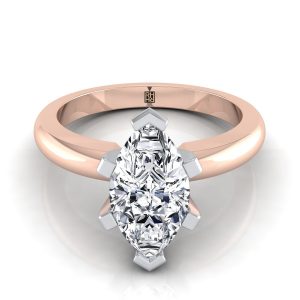 engagement rings settings used. Usually, such settings contain about six prongs that latch on symmetrically to the sides and firmly holding the diamond. A prong setting will let in more light to enter the stone giving it maximum sparkle.
Halo – Marquise diamonds embedded in a halo setting can result in a truly appealing ring design.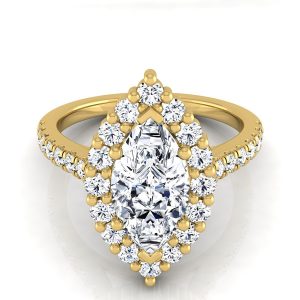 The pave diamonds that surround the marquise diamond can add to the brilliance of the stone. It can also make the marquise diamond appear larger. The halo will also protect the center diamond from any impact and protects it.