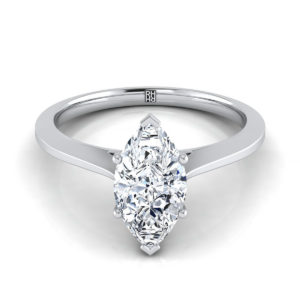 The Edwardian period saw engagement rings turn into a widely accepted custom in the society. The industrial revolution brought more prosperity and saw the emergence of a burgeoning middle class in America and much of Europe, so people could afford fine jewelry more than ever before. The engagement rings of that period often featured diamonds in ornate and lacy platinum band designs.
On the other hand, the rings of the 1920's and 1930's were more geometric in terms of patterns. Unlike Edwardian rings, they reflected the Art Deco decorative designs or architectural elements of the period. The Art Deco engagement rings often feature diamonds set in white gold or platinum bands and colorful accent stones like rubies and sapphires.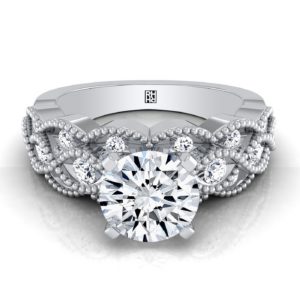 The engagement rings of the 1940's period usually featured feminine motifs like flowers, ribbons, and bows and curving designs. Platinum bands were scarcely used in them since the white metal was used for wartime effort, thus gold was the metal band of choice. The 1940s diamond engagement rings were big and bold, despite the hardships of the Second World War. Even though diamonds remained the coveted gems for rings of the period, budget conscious people often turned to synthetic stones like sapphires and rubies.