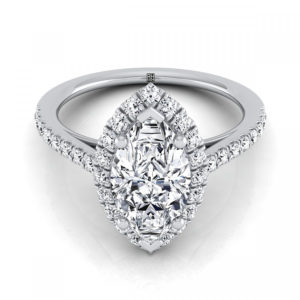 Oftentimes, step-cut faceting is found in antique diamond jewels. Diamonds that display step cutting styles, such as the Asscher, baguette, and emerald cuts, offer cohesive vintage inspiration when they are paired along with a marquise-cut centerpiece.
Two baguettes cut side stones frame the centerpiece diamond in three-stone marquise and baguette diamond ring. You can also play with the metal types as well as side stones' sizes to customize the look of the ring even more. At the same time, round shaped diamonds make a slightly contemporary ring design when they are paired with a marquise cut center stone. The round diamonds' brilliance gives optimum sparkle to the marquise setting.
Another sparkling one is the trellis set five stone diamond ring with two 0.75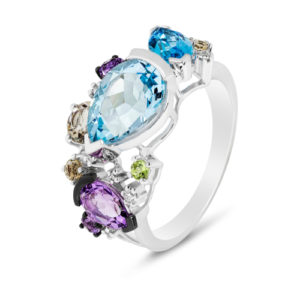 carats round brilliant side stones – that is two on both sides of the marquise cut center stone. You can also select a bold and large center stone to give it a dramatic look. Similarly, dainty diamonds can be used for a splash of pizzas as well as to give the center stone just a touch of fire.