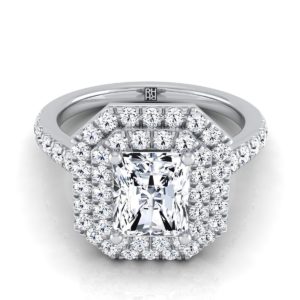 So, you will have to go through many debates in order to finally choose a ring from the pool of options.
In most cases, people will be brooding over whether to choose a radiant diamond ring or a solitaire cushion cut diamond ring. This is mainly because of the similarities in their appearance. Moreover, there are some key differences between both these options, which will let you choose the perfect diamond for you.
A radiant cut diamond exhibits a rectangular silhouette with trimmed corners. In fact, it resembles a beautifully cut emerald diamond. When it comes to a solitaire cushion cut diamond ring, the gemstone showcase either rectangular or square outline. Here, the corners will be slightly rounded instead of trimming. This unique cut will offer a cushion cut diamond a pillow or cushion-like appeal. Hence, it got the name.
Another feature that differentiates a solitaire cushion cut diamond ring from a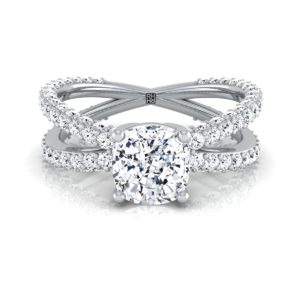 radiant diamond ring is the brilliance displayed by the gemstones. Note that a cushion cut diamond flaunts large facets. Hence, it will be less brilliant when compared to a radiant cut diamond.