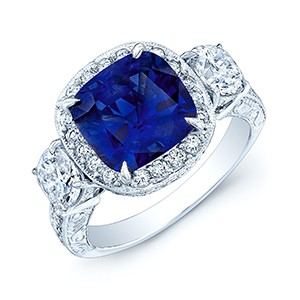 In addition to that, sapphire gemstones are very durable, which in turn makes them ideal for daily wear. So, if your loved one is a person who leads an active lifestyle, then you should consider getting her a blue sapphire diamond engagement ring.
Sapphire engagement rings gained immense popularity among customers when Princess Diana opted for a blue sapphire engagement ring. The best thing about sapphire gemstones is that they require minimal care and maintenance. However, grime and dust may get accumulated on the stone due to daily wear, which may, in turn, make your ring less appealing. Fortunately, you will be able to remove the filth from your blue sapphire diamond engagement ring using simple in-home cleaning methods.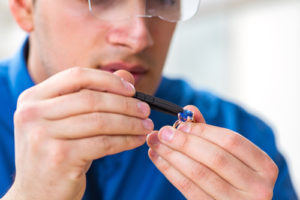 In fact, you do not need to use any kind of special jewelry polishes or cleaning agents to remove the dirt from sapphire engagement rings. All you need to do is to make a soap solution and simply dip the ring in it for about ten to twenty minutes. This will remove all the dirt and other filth from your sapphire engagement ring. Now, take it out and wipe clean the sapphire stone carefully with a lint-free cloth.