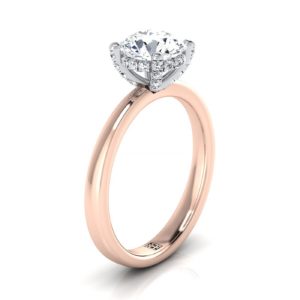 Note that you can only pave set the diamonds of smaller sizes such as 0.1ct or 0.2ct; any diamonds with carat size lower than this can be set only by means of micro pave setting or bead setting.
There are numerous options available for pave diamond rings that you may consider to flaunt on your special day. One of the popular choices is a thin platinum band, entirely paved with melee diamonds by means of mini prong settings. You can also enhance the overall appeal of the ring by encrusting colorful gemstones on the band. This is the simplest and affordable option for pave diamond band rings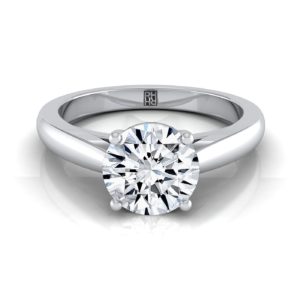 A diamond ring set on a rose gold metal is one of the stylish options that you may consider. In one of the trendy designs for rose gold pave diamond rings, a spiral band is beautified by paving melee diamonds on it. In order to make such pave diamond band rings more affordable, you may choose to overlay the gemstones only up to the half or up to the visible area.