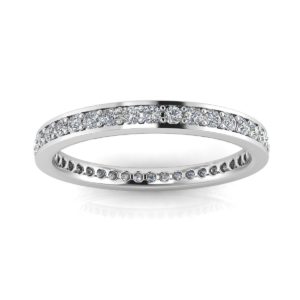 If you feel you need a black diamond stackable ring, below are some of the stacking types found in the market.
Sandwich Stack
If you want more of your wedding band because you love it so much, the sandwich stack is one of the ways to go. It gives the look of a larger design to your ring.
Tri-Color Stack
If you are in love with the exact style of the band but want a little variety, you can add some difference to the metal choice. A tri-color stack with a yellow gold solitaire engagement ring and a twin band in white gold is a great choice.
Adding to the Stack
For a bride who isn't bond by matching designs, the first wedding band on the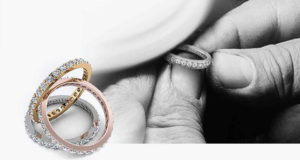 bottom can be a shank style for the engagement ring. This has smaller diamonds and a thinner band, but an identical setting style. The center band can be something with a splash of rose gold.