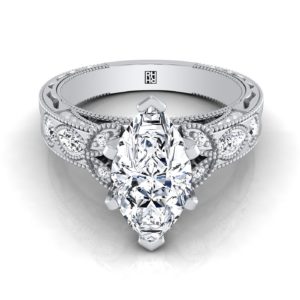 There are many beautiful designs available for anniversary diamond rings. Without any doubts, you must consider the most beautiful options in order to represent this token of love.
One of the best options that you must consider is marquise cut diamond anniversary rings. In this type of designs, a platinum band will be embellished with a layer of marquise diamonds. Note that marquise diamonds feature pointed tips at top and bottom and curved edges on each side. There are many pleasing settings available to design marquise cut diamond anniversary rings.
One of the popular setting options that you may consider is the channel setting.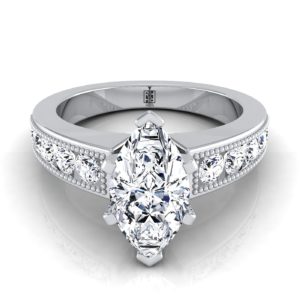 Here, the marquise stones will be set into the channels of the diamond ring band. Mostly, a tiny solitaire will be given along the marquise stones in an alternating pattern. Another trending choice that you may think about is a bar setting where each gemstone is secured using a bar-like structure. Other than this, a prong setting and a bezel setting are also some good options.