Antique marquise diamond rings are even more popular due to their beautiful shine and brilliance, and people who would love to buy different diamond shapes would undoubtedly prefer this. If you plan to buy an antique marquise diamond ring, given below are some popular ring settings you can consider opting.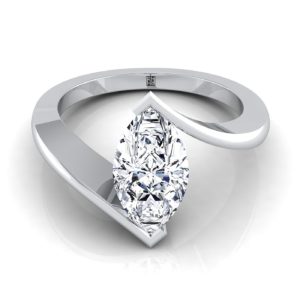 You can choose a 6 prong setting for a solitaire marquise cut diamond ring, which leaves most of the stone visible, thereby enabling it to shine as brightly as possible. For the band, platinum or white gold will be a good pick.
For a sleek and modern variation of the antique marquise diamond ring, bezel ring will be a great alternative. In this ring setting, the center stone is completely surrounded by the metal band. Besides, this setting also offers better protection for the stone.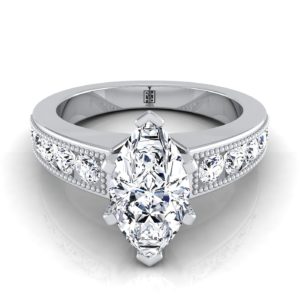 Halo settings will the best choice to add more bling to your antique diamond rings. Here, the center marquise diamond is surrounded by pave diamonds, which make the entire ring more shiny, bright, and beautiful.