Naturesque Patterns
Around the Georgian era, depicting nature in jewelry became a fad. The metalwork of many rings made in that time featured designs such as butterflies and leaves and even floral designs. You can get such rings on the market, but they would cost more than plain bands.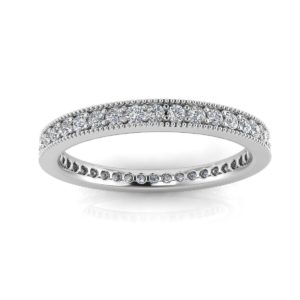 Otherwise called beading, milgrain is a type of decoration used in many vintage-inspired rings. These are small beads added along the edges for a more elegant look. This can easily corroded over time, so keep that in mind before buying.
Filigree
Filigree designs are usually seen to be delicate and are formed by twisting the metal of the band into shapes resembling a lace. This can look like a ribbon, leaves or flowers. It is not every person that can carry off the look.
Geometric Shapes
This style addition is usually found in Art Deco-inspired diamond ring designs.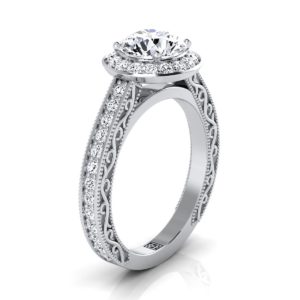 They feature parallel and symmetrical lines, with popular shapes such as octagons, rectangles, squares, and triangles. These can look really beautiful on the right finger.