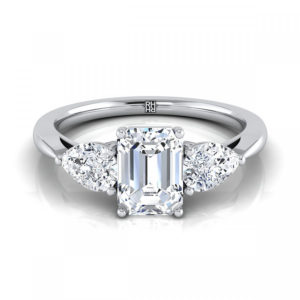 It is advisable to allocate the majority of your finance towards its setting. This could go either way based on the recipient's expectations and preferences.
There are simple and evergreen design options for a USD $10,000 diamond ring. When it comes to getting the best option for your dollar, one with a minimalistic design would let you allocate more cash towards its centerpiece gemstone. Besides, variations of four or six claw settings offer distinct designs to choose from and more value for money.
Take, for instance, the setting that costs around $500 – it will leave around $9,500 to choose a center stone or diamond. You could go for a super ideal cut stone with G color grade and VS1 clarity grade.
If you are thinking how many carats you can realistically get for $10,000 diamond ring, it actually depends on your personal preferences. For instance, by choosing a lower color grade and clarity grade, while maintaining eye-cleanliness of the gemstone, you can maximize its carat size for a set budget.
As opposed to the aforementioned example, you could certainly get a bigger sized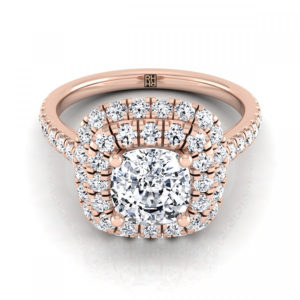 1.4-carat diamond by selecting a lower J color grade and VS2 clarity. So, your preference for clarity, color, and size plays a key role in determining the overall cost of the engagement ring.