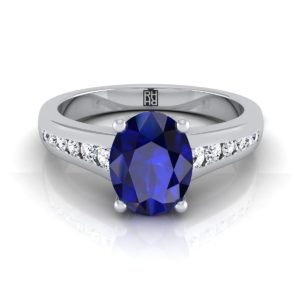 These have always given off a vintage vibe, and that is exactly what has served to revive the style this year. A splendid choice for women that adore round and emerald diamonds, ovals appear in a wide range of length-to-width ratios, which means everyone can find what they want. Traditionally, this ratio is around 1.5, but it is possible to get something rounder or more elongated.
A center stone is usually set to run vertically on the finger, but that has gotten old. A new twist on the classic sets the stone horizontally, or east-to-west. Most stones can be set this way, provided they are not symmetrical in every direction.
This cut is one of the most unique among the different diamond shapes. Marked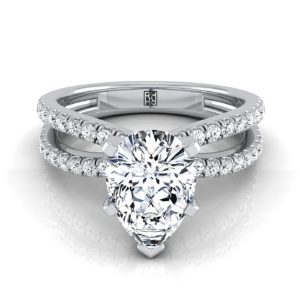 by a modern, asymmetric shape, a pear cut diamond is typically long and goes well on a short finger.