Starting Fresh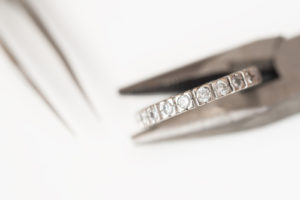 This is a heavy dilemma for many ring owners, who no doubt assign a great sentimental value to their antique rings. What matters most though, is the current state of the piece, and how you would like it to be instead. If you want the original look intact, then restoration is the better option. If you want to hand it down in the family one day, then starting new is just the thing to do. Many jewelers can expertly recreate Art Deco and antique pieces, making them look convincingly close to genuine.
If the support bars under the setting are completely shot, it is best to start new.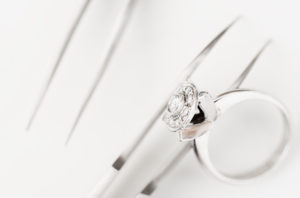 This is also a good approach when dealing with the setting edge has worn away, which could jeopardize the diamonds. A new diamond ring with original milgrain can be made following the owner's input on what the new ring should have.