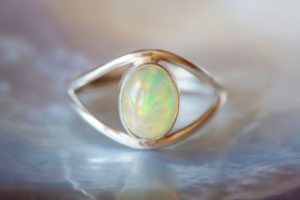 The appearance of any two gems can differ greatly since opals can express each color in the viewable spectrum. Often, several colors will flash across a gemstone. The opal gem is moderately durable, with a rating that ranges from 5.5 to 6.0 on the Mohs scale of hardness, which is much less than that of a jewelry-grade diamond.
There is a fact about it that is blown out of proportion, though one that still needs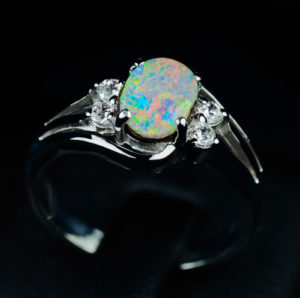 to be considered. In case the gemstone becomes too dry, it would almost surely develop noticeable cracks. Owing to this, some people say that the only means to hold an opal in good condition is to soak the gem in water. In fact, this process is surely overkilled, since the moisture, the gemstone absorbs from contact with human skin is typically enough to avoid major damage. Still, this need makes it far from a perfect choice for an engagement ring gemstone.