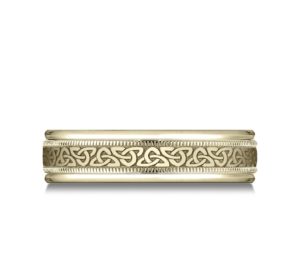 One of the most common confusions that you may face while purchasing a diamond ring is the metal to choose for your ring. Apart from the traditional yellow gold, white gold and platinum are the most popular ones today. If you are wondering which one to choose, provided below is a helpful guide on platinum and white gold diamond band rings, which may make your decision easier.
Platinum vs. White Gold
Regarding durability, platinum is definitely the most durable one among the two. It does bend and scratch, but it will not easily wear out and erode as in the case of white gold. In addition, platinum is hard to break and therefore a good metal choice for prongs to hold the centerpiece diamond.
While gold, on the other hand, has a hardness that mainly depends on its karat value; less karat value means the metal has less pure gold in it, and hence, it will be more stronger.
When it comes to the pricing of platinum rings vs. white gold diamond band rings, the former is much more expensive when compared to the latter. If money is not an issue though, you can choose platinum for your diamond ring, whereas white gold diamond band rings will be an affordable alternative for budget shoppers.