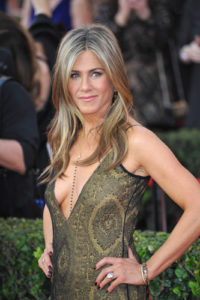 It is not a big deal for the wealthy men to gift million dollar diamond engagement rings to their partners. Two of the most popular and expensive diamond engagement rings of celebrities are given below.
Jennifer Aniston Diamond Ring
Jennifer Anniston loves to flaunt the huge rock that her beau, Justin Theroux, gifted her. The ring features a 10 ct rose cut diamond at the center of an 18k yellow gold band. The center diamond is secured by means of the traditional four prong setting, which, along with the delicate diamond ring band, is perfect to accentuate the main gemstone to the fullest.
Angelina Jolie Diamond Ring
There will be hardly anyone, who does not know about the famous diamond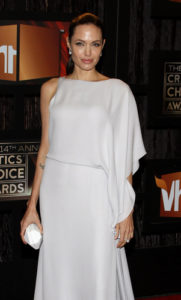 ring of Angelina Jolie. Her ex-husband, Brad Pitt, gifted this amazing million-dollar diamond ring to her. The ring features a huge tapered baguette diamond at the center of an 18k yellow gold band. Additionally, the main gemstone is flanked by setting a number of elongated baguette accents on each side, and the total carat weight of this spectacular diamond ring is 16 carats.