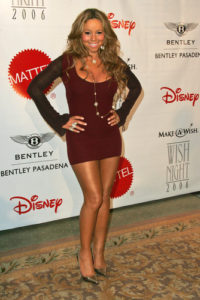 Gifted by ex-fiancé James Packer, this ring has since been replaced by something more in keeping with the diva's famous eccentricities – two butterfly statement rings on each hand.
Carey reportedly said she was leaving "emotional baggage" behind with this, but maybe, it also had to do with the fact that disposing of said baggage rumoredly netted her a whopping $2.1 million from an LA jeweler.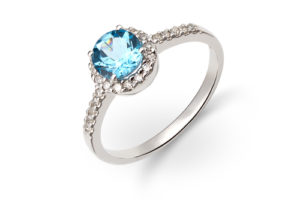 Packer proposed to Carey with the 35-carat diamond engagement ring back in 2016. It was created by Wilfredo Rosado, who has been Carey's friend for over 25 years. The ring took two weeks to make, and with the aim of balancing volume with simplicity, the designer said it was hard going.
The American singer-songwriter certainly seems to have moved on, but we will miss seeing that gigantic rock on her finger. Add to this the fact that it is one of a kind, and now out of public view, many fans are feeling cheated. Of course, many of them could just try buying a visually similar white gold aquamarine and diamond ring.