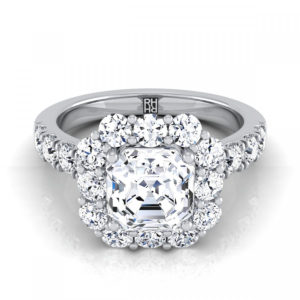 The setting or style of the ring may also affect the look.
A short-fingered hand usually looks best with a smaller-sized diamond. If your fingers are petite, it is ideal to go for small gemstones cut in a round shape. Besides, marquise, Asscher, oval, princess, or pear-cut diamonds may also look good. In addition, note that the best match for small hands will be open or thin ring band.
Having a wide finger gives you a benefit: you can pull off rings with bigger and bolder settings more easily. Go for a fancy-shaped diamond, particularly marquise, oval, emerald, or rectangular shape. Wide finger means you have more room for trying one of those blingy pieces too, so you can try a three-stone ring as well. Give angular shapes or asymmetrical designs a try, if you want.
A thin and long finger has plenty of freedom when it comes to a center stone's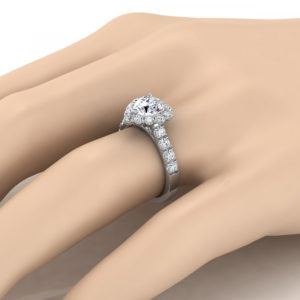 size and shape. Thanks to a big hand's overall size, larger gems appear more proportional. Square, fancy, as well as round shaped gems work nicely on such fingers. You can also go for big and bold ring designs, or consider thicker and heavier metal bands set with two rows of gems.