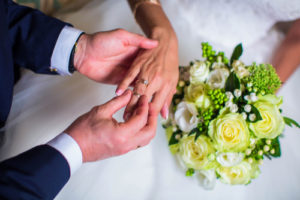 If you fall in the former category, below are a few ways to wear both the rings in a suitable manner.
Wearing the engagement ring as well as the wedding ring on the same finger is a very stylish way to flaunt them. This arrangement is best suited when one of the rings is a bit modest and the other one is extravagant. For instance, a 1 ct princess cut diamond engagement ring along with a simple diamond wedding ring looks really good.
In fact, stacking two diamond rings is quite popular among modern couples. This is one of the reasons why curved engagement rings and bridal sets were introduced so that the engagement ring can complement the wedding ring in the best way possible.
However, not all rings match well when stacked together. An example is two 1 ct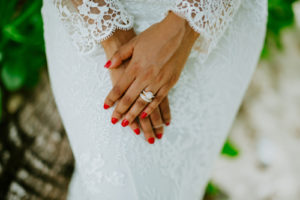 diamond engagement rings stacked on the same finger. This combination is certainly out of style and makes the hand look odd. Therefore, most people wear one ring on each hand. Often, the wedding ring is worn on the left hand, but this changes from person to person according to their taste.