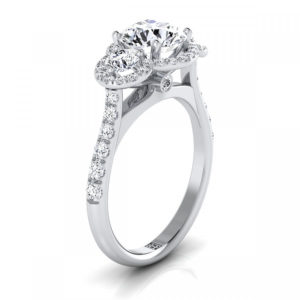 If you are in awe of vintage diamond ring designs, one of the best options that you may consider is miners cut diamond ring. However, you must understand the nitty-gritty of the cut before making a purchase.
Miner cut is a type of cut that you can see in most of the antique jewelry pieces that are dated back to the 1830s. In fact, miners cut diamond engagement rings were so popular in the 19th Century that most of the diamonds during the Victorian, Edwardian, and Georgian period featured this unique diamond cut.
The specialty of a miner cut is that it boasts high crown, round or almost square girdle, small table, flat faceted culet, and a deep pavilion. If you are wondering about these terms, a brief explanation is given below.