Shopping diamond ring for men will not be as easy as that of women, and there are a lot of things that you must consider when on the hunt.
Buying Mens Diamond Rings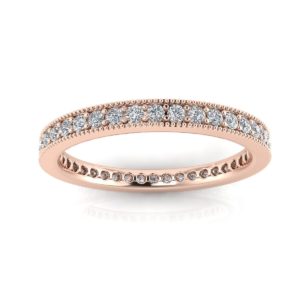 In most cases, men prefer a low-key appeal and subtle bling for their sparkler, probably to complement their lifestyle. Hence, it is better to choose a low profile diamond ring setting for men's diamond band rings. Additionally, try to choose a ring that features bezel setting, as a low profile ring with such settings would barely knock into things. This type of diamond engagement rings will be also suitable for those who indulge in adventurous activities.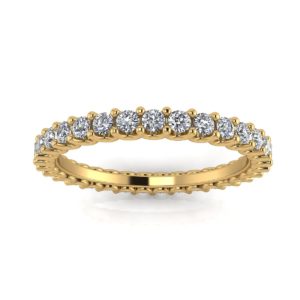 The next thing that you must think about is the width of diamond ring bands for men. Usually, a thick diamond ring band is preferred for men's diamond rings in order to offer a masculine appeal and to enhance the durability and comfort of wearing it. A comfort fit diamond ring band of 4 mm is one of the standard and popular choices in men's diamond band rings.
When it comes to the metal options, platinum is the most popular choice in diamond ring bands for men. However, if you are tight on budget, you can also settle for palladium or white gold metal that almost resembles platinum.