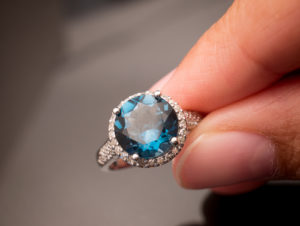 If you have blue topaz diamond engagement rings, given below are the steps to clean them all by yourself at home.
Steps to Follow
Blue topaz diamond engagement rings can be cleaned using a solution of soap and water.
First, add a mild soap to a bowl of lukewarm water.
Put your topaz ring in this solution to let it soak for 20 to 30 minutes.
Clean the ring metal by scrubbing it with a toothbrush.
Rinse the ring in running water.
Dry the ring using a soft cloth.
Points to Note